I finally finished putting up my new window treatments in our family room. It really wasn't difficult, it just took forever to get a picture! You know how that goes. (The beginnings of the project are
Hardware store decorating
). I could call this a tutorial but it's so easy that I think that would be insulting. I bought two 8 x 6 canvas drop cloths from Home Depot. One had a seam across it but I knew I could work with it. I washed, dried, and ironed them. I did not press them super well because I wanted them to look casual. I folded over the top (making sure to hide the seam) and attached them with drapery clips.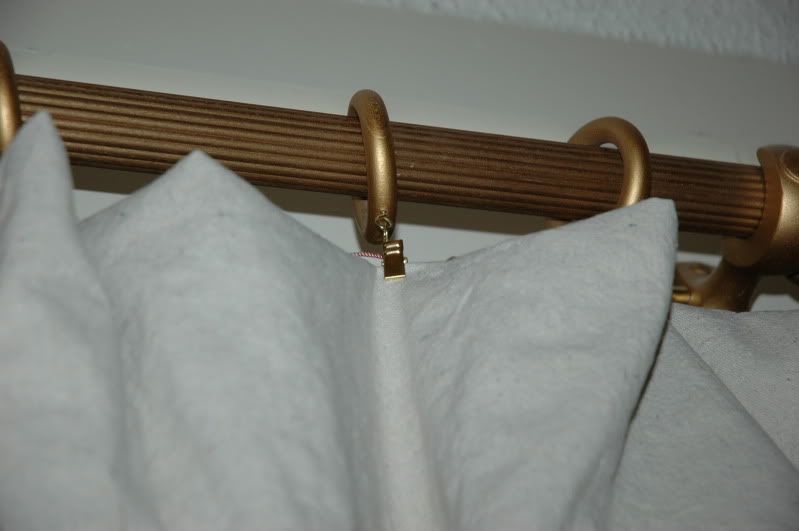 The rod and clips were from our previous draperies. It's actually two rods screwed together with a special two sided drapery screw and mounted with three brackets.
And here is the full view: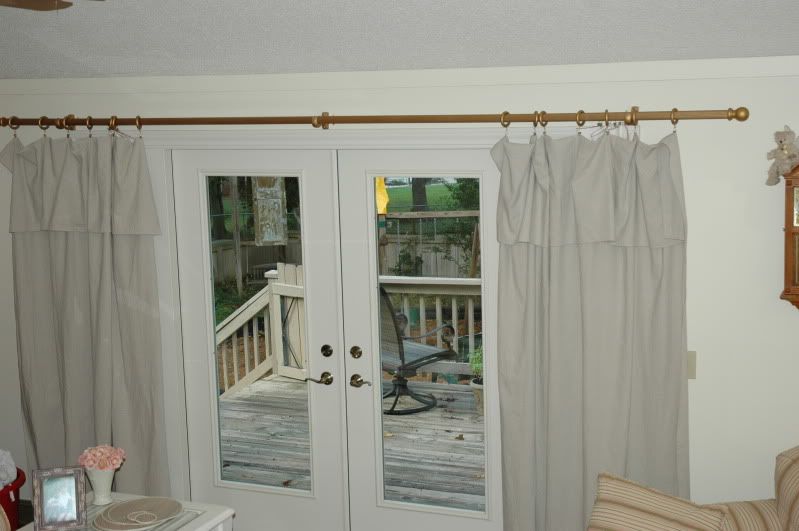 I'm pleased with how they turned out. I'd love to see what you have decorated with from the hardware store!
I also entered this in the Friday Remodelaholic party. Check it out!